Minimum charge is TWO days. All pricing is PER DAY, and includes Purina biscuits and Whiskas / Chef wet food. Jimbos veal and beef is available for extra $1.00 per day.

You may provide your own food if you wish, but there is no discount for this.

NOTE: The day of arrival and day of departure are both charged as a full day regardless of check in / check out time. This ensures your place is secure for the full day in the event of delays or unforeseen circumstances.

Long term stays welcome, please talk to us about special rates for long stay guests.
Pick up / drop off service: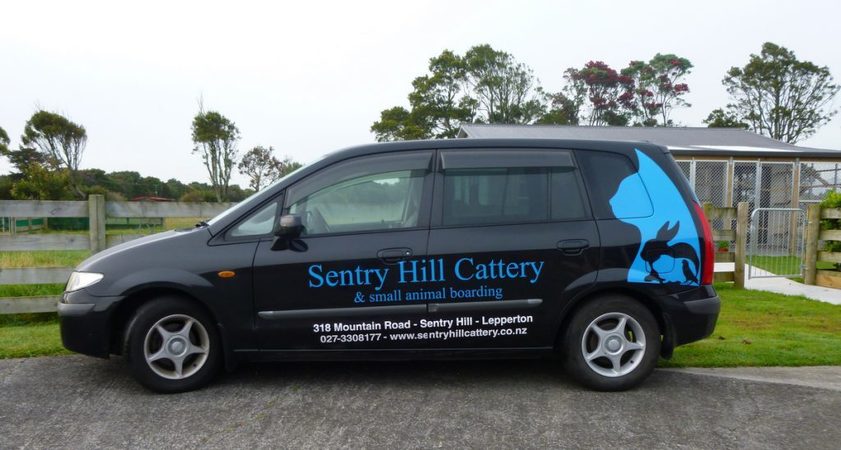 Pick up OR drop off each way:
Inglewood – Sentry Hill Cattery $15.00

Waitara – Sentry Hill Cattery $15.00

Bell Block – Sentry Hill Cattery $15.00

New Plymouth – Sentry Hill Cattery $20.00
Airport transfers:
We are conveniently located only 6 minutes from New Plymouth Airport and are happy to provide an Airport transfer service for your cat/cats to meet any specific flight times:
Drop off or collect any number of animals from same family $20.00
Eftpos facilities are available. Sorry we do not accept credit cards or pay wave.